Inspection Item:Pre Shippment Inspection in China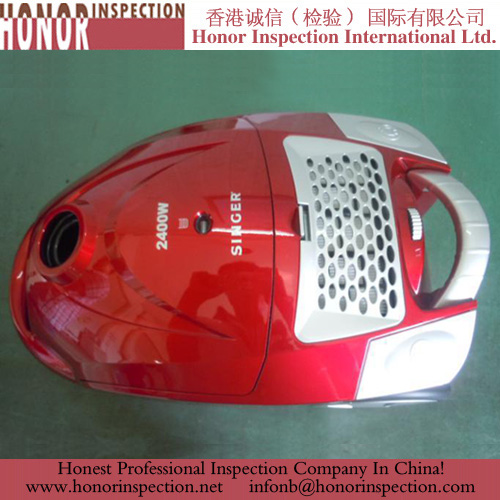 A: The whole inspection will contains 6 kinds major categories. Sampling, Check the Booking Form / PI / Order / Packing list etc., Appearance, Accessories, Test, Function test, Parts.

1. Random Sampling: select certain quantity of products to make the inspection and by using scientifical methods to judge the defects of all the products.

2. Data Audit: all the all the document customer presented to manufacturer and inspector shall clearly audit with the products. It is the basic of doing other inspections and make sure the printed information are met client requirements

3. Check the apearance: Carefully check the appearance to make sure that the product will not influence the sell in future market, for further requirements, we hope the appearance can give potential customers with visual pleasure and promote the sell.

4. Accessories: Make sure that no accessories are missed, meet the clients' requirements and not influence the function.

5. Basic function check: Check the basic functions to make sure the products will not go wrong in a easy way. The check is arranging in many apsects, like 3M tape test, alcohol test presented above, and many other tests like tension test of the power code. Most of the products got defects in this process, and the defects may cause danger for user.
6. Function test: it's the major content of the whole inspection, no neglect can be accepted.
Honor inspection is ready to help you find them, please contact us if you are worrying about them.