Exports to Iran in the export to perform pre shipment inspection (PSI) is the mandatory inspection of the request of the government of Iran.
As long as it is required to be tested in accordance with the relevant international standard products issued by the Iran government on the list,
Must undergo testing, inspection, supervision on export package, and by the Iran ISIRI (Iran standard and Industrial Research Association) inspection body accreditation according to test, test, loading the results provided by VOC (COI) certificate,
Iran customs inspection agency issued the VOC (COI) certificate of clearance of imported goods.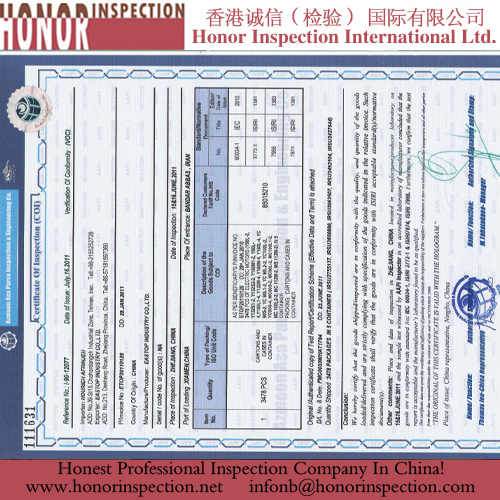 VOC certificat inspection in china
look forward to your cooperation,thanks.